Assistants: Apply for the EXCEL Leadership Program by June 24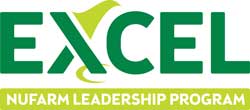 The EXCEL Leadership Program offers leadership training for personal, career, and community/industry stewardship for assistant superintendents; the future leaders in the golf course management industry. Applications for the 2021 program are open through June 24.
EXCEL
E — Educating golf industry leaders of tomorrow.
X — Cross-training opportunities so they can share what they have learned.
C — Creating community leaders who serve more than take.
E — Encouraging future leaders through advisory boards and councils.
L — Developing leaders who will mentor others.
The program
The EXCEL Leadership Program features two, two-day education and training sessions and a trip to the annual Golf Industry Show for assistant golf course superintendents. The education and travel for 2021 includes:
Fall Meeting, GCSAA Headquarters, Oct. 26-28, Lawrence, KS
Golf Industry Show, Feb. 5-10, 2022, San Diego
Spring Meeting, TBD
Eligibility
To be considered, a GCSAA Class C member must complete the application and respond to two pre-selected essay questions. Up to eight assistant superintendents will be selected for this opportunity to develop their leadership skills over a three-year period.
Applicants must be:
Currently employed as an assistant golf course superintendent within the United States (including Alaska and Hawaii) or Canada.
A Class C member of GCSAA
Able to participate for three full years
Not be working for current members of the GCSAA Board of Directors or GCSAA Foundation Board of Trustees, children of GCSAA or Nufarm staff, or current employees of those organizations.
Class One
Jens Arneson, Maple Bluff Country Club in Madison, Wis.
Travis M. Cook, The Country Club of Birmingham in Birmingham, Ala.
Phillip A. Fischer, Brickyard Crossing Golf Course in Indianapolis, Ind.
Zachary Fleeger, Wentworth Golf Club in Jackson, NH.
Richard K. Haines, Groundsand Sports Turf Manager at Lake Forest Academy in Lake Forest, IL.
Stephen Hicks, Brantford Golf & Country Club in Brantford, Ontario, Canada
Joshua S. Lemons, North Oaks Golf Club in North Oaks, MN.
Jessica K. Lenihan, Hayden Lake Country Club in Hayden, ID.
Tyler R. LePore, Park City, UT.
Mitchell E. Savage, CommonGround Golf Course in Aurora, Colo.
Steven Shavel, Raymond Memorial Golf Club in Columbus, Ohio
Class Two
Hunter Brewer, FarmLinks Golf Club in Sylacauga, Ala.
Nicholas Carothers, Richard Country Club in Nashville, TN.
Chad Gilkison, Cherry Creek Country Club in Denver, Colo.
Anthony Minniti, Inness NY LLC in New York, N.Y.
Brett Oxley, Richter Park Golf Course in Danbury, CT.
Daniel Palin, The Club at Arrow Creek in Reno, Nev.
Conrad Pannkuk, Hallbrook Country Club in Shawnee Mission, KS.
Marty Savage, Broken Tee Golf Course in Engelwood, Colo.
Mike Teatum, Meadow Brook Club in Jericho, N.Y.
Class Three
Aaron Butler, Onwentsia Club, Lake Forest, Ill.
Kyle Gentry, Pinehurst #2 at Pinehurst Resort in Pinehurst, N.C.
Carey Hofner, The Club at Cordillera in Edwards, Colo.
Kendra Kiss, Dol Turf in Aurora, Ontario, Canada
Mark Lyon, Teton Pines Resort and Country Club in Jackson, Wyo.
Evan McFadden, Martis Camp Club in Truckee, CA.
Nicholas Mortara, Richter Park Golf Course in Danbury, Conn.
Billy Schmohl, Glenwild Golf Club and Spa in Park City, Utah