How golf course size has evolved
New research from the USGA and R&A explores how courses' overall footprints and feature sizes have changed over the past century.
March 2021 | GCM staff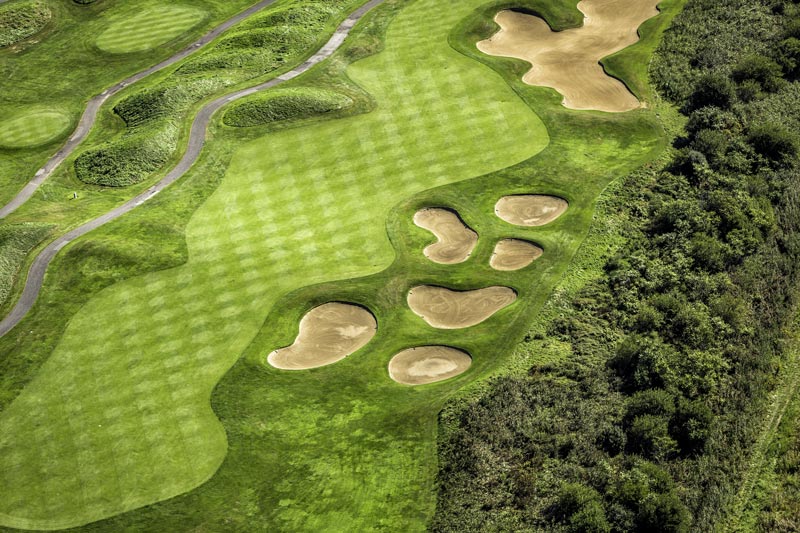 Photo by marchello74/Shutterstock
---
As part of the Distance Insights project — a joint venture of the USGA and the R&A — to study the impact of distance in golf, the USGA examined golf course aerial photographs to learn how individual courses changed over time and to compare courses from different decades. The USGA studied 80 random courses — public and private, from different regions and representing courses that opened in different decades, from the 1920s through the 2010s.
Among the key findings:
Most recent courses have the biggest footprints. Courses from the earliest three decades (the 1920s, 30s and 40s) had an average footprint of 152.3 acres. Courses from the three most recent decades had an average footprint of 216.3 acres — an increase of 64 acres.
Understandably, course length was closely tied to footprint size. The shortest courses (less than 6,000 yards from the back tees) averaged 112.7 acres in overall footprint and had 18.2 acres of fairways. The longest courses (greater than 7,500 yards from the back tees) averaged 217.1 acres and 35.2 acres of fairways.
In comparing maps of individual courses over the years, the study found the average fairway area decreased by more than 9 acres from the earliest map year to the most recent map year. Total area for greens and bunkers also declined. Greens shrunk from 109,077 square feet to 101,197, while bunkers contracted from 82,573 square feet to 76,823, on average.
Read all about the research project — from the methodology to the trends discovered and their implications — in Mapping the Past, Present and Future of Golf Courses from the USGA.